Beautiful Wrightsville Beach has provided us with yet another summer for the books. Each day is filled with fantastic weather and a flood of people in a summertime state of mind. The beach is without a doubt great, but what to do on days when laying in the sand just isn't enough? How can we as locals entertain guests or simply ourselves, without falling into the same old routine of bronzing all day until we work up the patience to stand in line at Trolley Stop?
Grab your guests, friends, family or pets and join us at the Surf to Sound Academy for an exciting adventure filled with kayaking, SUP or sailing. The time has come for friends and families of all ages to make the most of this gorgeous weather and try something new! Explore Masonboro by cruising in style while paddling a kayak or learn to sail through the Intracoastal on our Hobie Cat with specialized instruction. Relax with a SUP Yoga class or paddle out on your own. Enjoy all this in the ocean breeze by easily launching from the sound side of the BR and embrace the new adventure-filled summer days awaiting you.
This is the perfect way to make the most of what is left of your summer while relaxing on the water. Get started with helpful instructions from our experts or create an experience all your own. Pricing, location, and hours can be seen below. We look forward to helping you add adventure to the rest of your summer!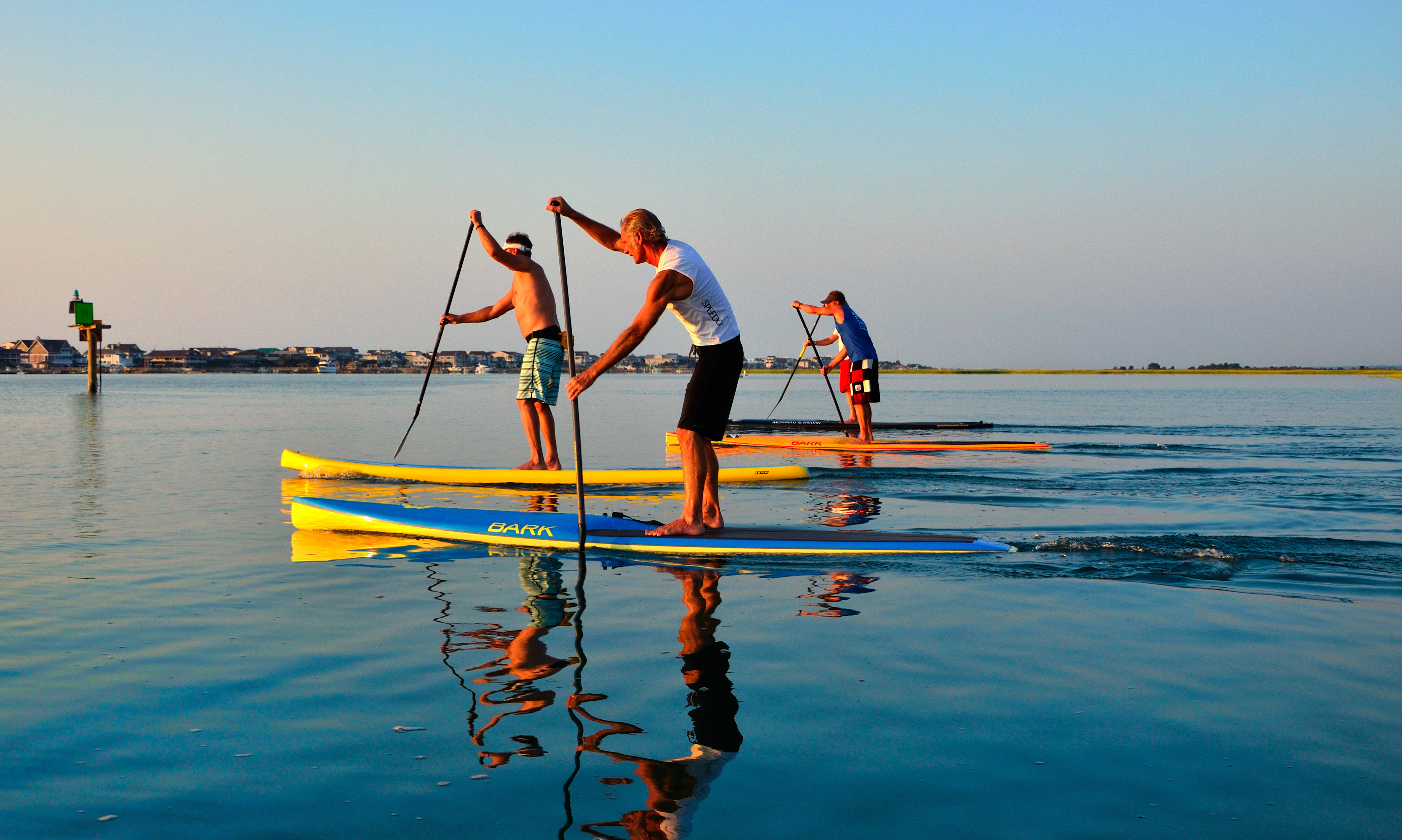 Opened 9am until Sunset
 

 

kayak rental rates

1hr

2hr

4hr

1day

single

$20

$30

$40

$60

tandem

$35

$50

$60

$80

guided kayak tour (9am daily)

2hr

single

$50

tandem

$90
SUP rental rates

1hr

4hr

1day

1day

Single SUP Board

$25

$65

$75

$75

SUP group lesson* (930am and 1pm daily)

$50

SUP private lesson*

$100

  *includes 1hr instruction &1hr rental
Sail Boat

 Rentals

1 hour

$60

2 hours

$100
 Location 275 Waynick Blvd., Wrightsville Beach